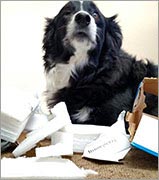 We are the brains behind the "Sliding Glass Pet Door" that made its appearance in 1976 and have been leading this industry with innovation and dedication to pet's free movement in and out of the house. If you've heard of the Endura Flap or the Sliding Pet Doors then we may not be totally unfamiliar. :)
Our journey spans 40 years of building maneuverable doors for your loving pets and our craft is inspired by a boundless love for the four-legged members of our families. We strive to achieve excellence in our products so that your pet can use them with ease, comfort and convenience! Get your first Pet Door from us. Read the entire story,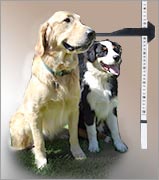 Why PetDoors.com
We have over 40 years of experience, specializing exclusively in pet doors.
We have the lowest price guarantee.
The widest selection available online
Outstanding customer service
Shop Pet Doors By
Best Sellers
There are 3 key things you should keep in mind when selecting the right pet door:
Install location: The answer is 'anywhere you can put a hole in the house'. You can cut a hole in a door, wall or open a window or sliding glass door. You can even install (with help) directly through any glass.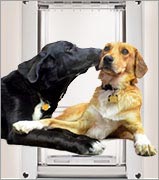 Remember to consider the possibility of a future uninstall because while a window can be closed but a hole through brick can be difficult to repair.
Buy the right size: See 'Measuring your Pet' to save money as people usually overestimate the size required. If your pet will be using their dog or cat door their entire life they may need more clearance, especially vertically when they're older.
Consider climate including wind: Some pet doors will blow open easily, some don't insulate and some don't seal. Consider the pet door you're interested in according to these three energy-transfer issues before you buy!
Pet Door Help Guides
Pet Problems
The Guide To Measure Your Pets
Learn the Secrets of Pet Door Flap Design