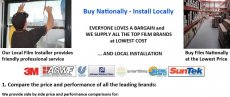 Use our Online Job Costing App and SAVE 15%
Best price for home window tinting in Brisbane
Choose from the 7 leading film brands
Your film installer in Brisbane is Mark. After you have ordered the film he will call you to schedule the installation.
CHECK US OUT - We won't be beaten on price
Office window tinting in Brisbane - Smart Films HeatShield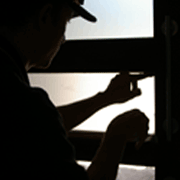 Get a couple of quotes from the local guys, then go online and compare our price.
This email address is being protected from spambots. You need JavaScript enabled to view it. if you are quoted a lower price on a film we stock.
We will not only beat the competitor price by $50, we will also DELIVER the film to you for FREE - Minimum order 5m2
Price Guarantee applies to online quotes only
Tinting the Windows in your Brisbane Home
Brisbane has a long tradition of building homes suited to the sub-tropical climate. It is the only place in Australia where a truely unique housing style evolved (the Queenslander). The wide verandah shaded windows from the sun and provided protection from the afternoon tropical storms. The elevation of the homes helped to catch any passing breeze and cool the home.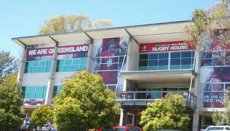 The "Queenslander" is an important part of Australia's cultural heritage as it represents a peculiarly Queensland response to the environment in which they live.
Diamond External
frosted film on pool fence
in Middle Park, Brisbane
Like our forbears we want our home to be a cool refuse in summer. One of the priorities for Brisbane homeowners today is energy efficiency, Our predecessors quickly embraced the air-conditioner to stay cool and abandoned many of the passive solar features of the original Queenslander. Today, we seek to reduce our energy consumption to save us money and to protect the planet against global warming. This new priority is seen in the housing styles and building materials used in a modern Brisbane home. Today window film is the most cost-effective insulation available to the homeowner and can be easily fitted to both new and existing windows. Tinting the windows is one of the first actions taken by many Brisbane homeowners to enhance the energy efficiency of their residence, since windows contribute about half of the total energy gain or loss in a building.