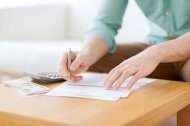 Windows transform your home on the inside and the outside. Not only do they add amazing curb appeal, but a home with new vinyl windows exude an upscale quality.
So much more than a pretty face.
Windows not only add incredible beauty to a home. They do so much more. They also:
Increase your resale value
Make your home more energy efficient
Shut out noise
Protect your furniture and floors from the damaging effects of the sun's rays
Keep you safe
Unfortunately, we don't know how much it will cost to install a window in your home. Because there are so many variables, it's impossible to even guess. Depending on your location, the installer, and how many custom things you have done, (color, grids, hardware, etc.), the range is wide.
But we can speak to timing. Most people have their windows installed in the spring or fall. This makes sense considering how many homeowners put off purchasing replacement windows. It finally gets to the point when they either say, "I can't go through another winter with these windows!" or "That was the worst winter ever. We need to have our windows replaced now that the weather is warm!"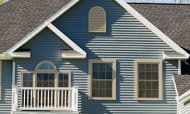 But honestly? You can have your windows replaced any time of year.
That is entirely up to you! But know this. Just because your home currently has double hung windows, does NOT mean you have to replace them with double hungs. You don't get a chance to buy windows often, so get what makes you happy, and what will make your home look amazing. Here are some options. You can purchase:
The exact style of window you are going to replace
Most of the exact window style, but create a focal point using a bay, bow or geometric window.
Decide to make a change and get a different style of window. You might go from double hung windows to sliders. Or from single hung windows to double hungs. The possibilities are endless!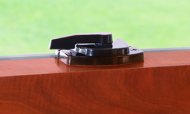 White is definitely the most popular choice. All you have to do is look around your neighborhood to know that. But if you want to stand out, and create curb appeal that is off the charts, choosing a color will add wow factor. Our Decorum line offers many different color options.
This allows you to:
Choose a gorgeous exterior color to give your home an upscale look
Pick an interior color that coordinates with the inside of your home
Design a beautiful, unique look that really stands out in your neighborhood
Have the option to just choose a color for either the inside or outside of your home
Hardware colors can be as trendy as shoes. But unlike shoes, you're not planning on getting new ones every year. So you'll want to pick something that coordinates with the interior of your home. If you want to play it safe, go ahead and match the hardware paint to the window. If you want to add a little pizazz, choose some of our premium finishes.
Our standard hardware finish comes in:
White
Tan
Driftwood
Dark Bronze (woodgrain only)
Our premium hardware finishes are available in:
Brushed Nickel
Oil-rubbed Bronze
Polished Brass
Antique Brass
Simple! Create your own House. To do that, just create an account, then start selecting what style of window you want to go in your rooms. When you're ready to buy, simply click, "Find a Pro." And you'll be able to find a Pro to install your Simonton windows.
Again, to create your House, do the following:
Fill out your contact information
Then add photos to your House
Once you're ready to buy, Find a Pro in your area.
Feel free to email your "House" to the Pro. This will give him an idea of what you're interested in.
A few things happen!
You will receive an email from Simonton Windows verifying you submitted your information.
The Pro will receive your email.
He'll either call or email you within 48 hours.
When he calls you, he'll talk to you about setting up an appointment, so he can come out and see your home.
Know Your Window Hardware: Small details can make a big difference.
Learn More