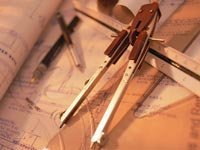 Wood, aluminum clad, vinyl and fiberglass doors complement our product lines. They are categorized with a series according to the exterior material and finish of the door panel. Door frames, however, can be chosen independently. For example, a wood (Heritage) door panel can have an extruded aluminum (Ultra) frame. Therefore, start a path to the right door by clicking Doors by Operation. Illustrations help to categorize and define various door types. Select a door type, and then review the materials, finishes, features, options, and benefits available. Door frame options are available for each door type.
Many options are shown on each product detail page, yet we've compiled them in one area as well. For a quick resource of common features and options, visit our Options pages.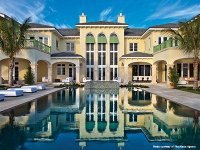 The information you need to know is available using the rectangular green tabs on any product detail page. There you can find information and illustrations about:
Options - Includes details about glass, divided lites, glazing beads, hardware and screens
Exterior Options - Includes details about exterior finish & color, as well as exterior trim options
Interior Options - Describes and illustrates interior wood species, finish & color, as well as interior trim options
Sizes, 2D & 3D Drawings, Clear Openings & CSI Specifications - For most products you'll find size and elevation charts showing all standard sizes for that product, size limitation charts, multiple assembly drawings, clear opening charts & emergency escape & rescue opening (egress) information; this are also includes window symbols for architects' use, 2D CAD drawings for horizontal & vertical cross sections of the window or door, mull and stack details, installation drawings for specific applications such as 2x6 construction, stucco siding, brick installation and much, much more
Performance & Energy Data, Green - This includes links to a performance manual detailing air, water, structural, design pressure, and impact test results; as well as a manual with acoustic and sound transmission data for our windows and doors; a link to an Energy Performance search engine; and information about FSC-certified wood products if applicable
Install, Maintain & Warranties - Links to documents detailing warranties, installation methods and maintenance information
Denver Web design agency
.