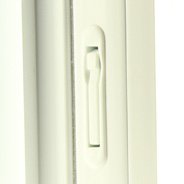 Safety & Comfort
Our night time safety locks provide an element of security while still allowing you to enjoy a gentle summer breeze.
Designed With Your Safety in Mind
Our stainless steel Cam action locks provide a full 180 degree rotation within the locking mechanism, eliminating the possibility of tampering from the outside.
DuraGlass™
The safety and security of those within your home is paramount – which is why we outfit each of our windows with DuraGlass™.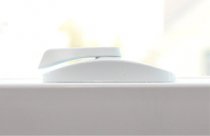 Tempered with a heat treatment to create a glass surface 400% stronger than typical windows, our DuraGlass™ will act as the first line of defense in securing your home.
Insulated Frames
A polyurethane foam is injected into the frame of each window within our SL2700 series. This insulating foam reduces heat transfer and energy loss while also dampening noise pollution from outside.
Virgin Vinyl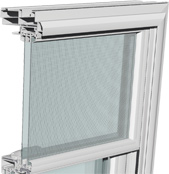 Each of our windows is made from 100% non-recycled virgin vinyl, resulting in a fade resistant, maintenance free product that will never require a coat of paint.
Heat Shield - Low-E Glass
Built into each of our windows, our HeatShield Technology will keep your family cool in the summer, warm in the winter and enhance the energy efficiency of your home.
Structurally Sound
Fusion welded corners and metal reinforced vinyl allows our SL2700 windows to remain square and durable, preventing the frame from bowing and ensuring that the window remains easy to operate long after installation.
Wool Weather Stripping
A layer of wool weather stripping is applied throughout our windows' contact points, providing an extra layer of protection against the elements and creepy critters.
Sashlite®
Found in each of our windows, our revolutionary Sashlite technology uses a vinyl spacing system which reacts to heat and cold in the same fashion as the window frame itself – resulting in a product that guards against spacer failure, air leakage and condensation build up.