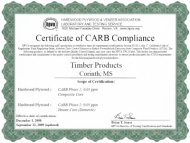 Do-it-yourself DIY Kitchen Cabinet Refacing
Homeowners have trusted us for do-it-yourself kitchen cabinet refacing for over 30 years. We will show you how to beautify your kitchen using our custom kitchen cabinet doors. We offer free cabinet refacing instructions, cabinet refacing video and instructional photos. We will also provide all the refacing supplies you will need to finish your kitchen remodeling project. We have thousands of satisfied customers. You can do it, too!
90 Days Best Price Guarantee!
We have always stood by our products and pricing. We want you to have perfect peace of mind when you buy from us, whether it is for the price or the quality. You can be sure that you are getting the best possible deal. Let us know if you find a lower price for the same quality and we will refund you the difference. Nobody has earned more awards for quality doors. Feel free to discuss any need or concern with us at any time. We want to help you succeed in your remodeling adventure. Please call if you have any questions at all. We are here to make your project a shining success!
Several methods for creating a new kitchen look
It's true. No other furniture in your home gets more use than your kitchen cupboards. Over the course of an average day, the doors get opened and shut many times. Over a period of years, this can lead to the loss of the original finish around the handles, especially if they are natural wood doors and drawer fronts. But, what about the boxes of your cabinets? They hardly get any wear. That's a good thing. Because replacing the boxes would be hard. Replacing the doors, however, is another story all together. Do-it-yourself kitchen cabinet refacing, because it takes little skill or special tools, is a very popular solution.
Replace yours with ours
Just removing and replacing your existing kitchen doors and ignoring the boxes is the easiest way. If the stiles, rails and box sides still look good, just order doors that match your existing finish to bring your old kitchen back to life.
Going for the Euro Look
Another way is to create the modern European look that has been so popular. Use our Euro style with natural wood pulls along the bottom edge. Use hidden hinges. RTF ( a laminate like Formica) works best here.
A little bit of Country Farm
You can also paint your boxes with white paint. Do this inside and out. Beautiful white country styling with antique brass handles or ceramic white knobs is the perfect finishing touch. Adding white curtains and a gingham table cloth can also make the kitchen bright and cheerful with a country flair.
DIY Kitchen Refacing
Go all-out with do it yourself refacing! Veneer your boxes with a color or stain that will match your favorite scheme. It costs a bit more and takes more time this way, but you will appreciate the results for many, many years to come. Refacing takes no special skills or expensive tools. We have literally thousands of typical, non-professional homeowners that have used our methods and instructions to transform their old tired kitchens. Visit our customer photo gallery. How did they do it? It's easy! Watch our video, measure your pieces, select a style and finish and place your order with confidence. We are here to help you succeed. Our live help desk can answer questions and solve potential problems quickly and accurately. Our highest purpose is maintaining our five star customer service rating.
Something completely different
The final suggestion if the budget is tight, is to order MDF paintable components and paint them and your boxes to match. Your imagination is the only limit when you use this method. It is a lot of work, but the look is all yours.
Finally
Our wood products are safe and Carb Compliant. No matter what method you use to spruce up your kitchen, it will add value and pride to your home. We hope you will let us be of service when you are ready to move forward.